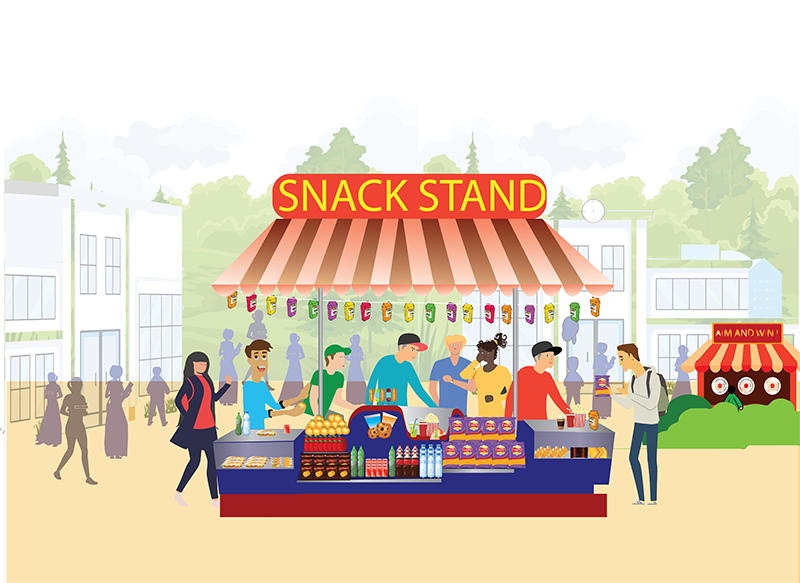 Program Overview
Category: Businss
Type: Team Based Competition Lab, Single Player Lab
Key Highlights
Business Management
Data Analysis & Data Models
Mathematics
Pricing
Collaboration
Communication
Program Details
Snack Stand is a business simulation lab in which the the student teams are asked to run a virtual snack stand for the Family Field Day event in schools.
The student teams will analyze the data from the events in past 5 years to understand & build data models for each of the 10 products that can be sold. Based on the models, the teams will making purchasing decisions, price the products for each of the 3 hours of the event, adjusting the price based on the actual weather of the hour etc..
At the end of the lab, the teams are ranked based on the total profit they get after the 3 hour event.